Facebook
#TBT - Throwback Thursday

Check out our December 2005 newsletter issue. The main story features the launch of Terminal Three (12 years ago!) which saw its first passengers pass through on Wednesday 18th November, 2005. The building was converted from the old Fire Station into a plush area for passengers arriving and departing at the Airport. ... See MoreSee Less
And when are we ever going to see commercial flights again from there? I flew several times to France - it was such a fantastic idea. I heard beurocracy scuppered it?
I am afraid it has never been a success in my time with Aurigny I have seen, JFA, Aurigny, Haywards, JEA, Rockhopper, and numerous other start ups fail to profit from Shoreham. It is a shame because it is a nice little airport.
Load more
Twitter
Did you know?
About 1 in 5 people have some of fear flying, or "aviophobia." #FunFactFriday
Have you ever wondered what it is like to fly a fixed-wing aircraft? @FTA_Global have created a 360' video that shows just that: https://t.co/qKDWoWcVpe #360video #VR #Learntofly
We're hiring!
Brighton City Airport has an immediate vacancy for a full-time Air Traffic Services Assistant. For more information or to apply, please visit our website: https://t.co/bNa1erAUVM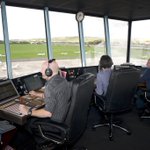 When the weather is THAT BAD that you can't even bring yourself to step outside to capture the moment. There won't be much moving at the airport but the restaurant is cosy, warm and Christmassy, and the best part is - you're sure to get a parking spot just outside! #Snow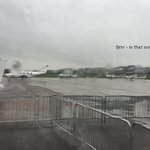 Did you know?
"The toilet door isn't really locked when you're inside (aboard an aircraft). The doors can be locked and unlocked from the outside for a lots of reasons. It allows the crew quick access in emergencies and to restrict access during takeoff & landing." #FunFactFriday
Did you know?
"British Airways was once the world's largest purchaser of Champagne, with passengers drinking a minimum of 90,000 cases every year. Today Emirates buys the most bottles of bubbly" #FunFactFriday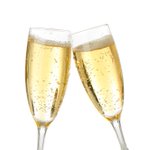 Do you know when and why ATC is required to request a pilot report?
What's More Dangerous: Light Or Strong Crosswinds?
Tweet us your answer - the answer will be posted this afternoon!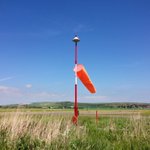 Another exciting day at the airport...
For live arrivals and departure information, be sure to keep an eye on the website: https://t.co/TJMBF9kmyr #Lynx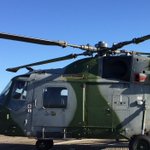 Load More...
Webcam capture: Bristol Blenheim Mk.I L6739 /
G
-BPIV at Shoreham Airport
Spitfire at Shoreham Airport! | Surprise flyby and landing
Solo Circuits @ EGKA (Brighton City Airport) In a Cessna 152| No Cockpit Audio |
Bulldog XX515 flies into Shoreham
Activity at Shoreham Airport 13 Aug 2016
Instagram
What's being said…
@classicwarbirds First (& only) plane I took control of when flying around Shoreham Airport with the ATC in '68.
Why they wouldn't let me take control of a jet provost still nags. Public concern I guess 😂
The Blades (@thebladesteam) aerobatic team at Shoreham Airshow in 2014, This performance features Mark Cutmore, who recently retired after many years flying for the team. https://t.co/GhILaQXAul
A boxed Hornby Flying Scotsman trainset. In auction 12th December. #wga #auction #worthing #shoreham #brighton #hove #sussex #hornby #trainset #modelrailway
Fluffy rainbow flags,Isis flags !
Peas in a pod!
Flying elephants,bouncing lead balls & purple fluffy clouds!
We go flying in the Cirrus SR22T aircraft to various meetings in the UK including Newquay, Shoreham, Oxford and Blackpool with @PlaneOldBen and discuss GoPro cameras vs iPhone X.

https://t.co/JjizKUbdcs

#cirrus #cirruslife #sr22 #cirrus #pilotlife #pilot #Entrepreneurship
Flying Worthing Raiders full-back Jack Maslen targeting 20 tries for the season after reaching double figures. https://t.co/kzGFzJ6lia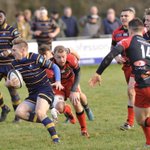 @ron_eisele Glad to have seen him display Spitfire MH434 at Shoreham a couple of times in the past. Glad too that he was still flying her not too long before he passed away.
Beautiful sunny day in Shoreham, hopefully lots of #flying. Why not visit @BrightonAirport with your family and pop in to see our displays covering the history of #ShorehamAirport in the #AirportVisitorCentre
No complaints from Shoreham FC boss Sammy Donnelly after defeat to high-flying Hythe Town. https://t.co/xoKaQglMi9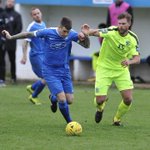 No complaints from Shoreham FC boss Sammy Donnelly after defeat to high-flying Hythe Town. https://t.co/63K9Vo9u42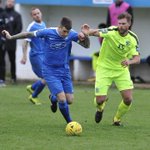 No complaints from Shoreham FC boss Sammy Donnelly after defeat to high-flying Hythe Town. https://t.co/Tq43V3miWQ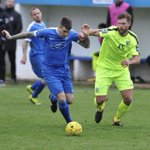 Load More...