Facebook
** JOB VACANCY**
As of January 2017 we will have a vacancy for an Operations Assistant. This is a full time position Tuesdays - Saturdays incl.
This diverse and interesting position includes wide range of activities both indoors and outdoors from re-fuelling helicopters and light aicraft to prepping aircraft for flight, the general running of the airfield, manning the air to ground radio, assisting customers and handling flight bookings. We are looking for an enthusiastic individual that can fit into our team, interact well with a wide range of customers and be able to work well in a busy environment. Should you be interested in joining our team please do not hesitate to contact us to discuss this further. Applicant must be over 18. Aviation knowledge useful. ... See MoreSee Less
Be available in 10 years. Be a fantastic job working there.
Sally Elizabeth Barrett remember doing work experience here?? ♥️♥️
Unfortunately I can't send an e-mail !!! but I'm still interested in the job vacancy ! I am an engineer and I hold an american PPL licence .
This is the mail system at host mailserver.cmp.livemail.co.uk. I'm sorry to have to inform you that your message could not be delivered to one or more recipients. It's attached below. For further assistance, please send mail to postmaster. If you do so, please include this problem report. You can delete your own text from the attached returned message. The mail system <dsftltd@btconnect.com> (expanded from <info@dsft.co.uk>): User unknown in virtual alias tab
Hi, I'm interested in the Operations Assistant job vacancy. I have sent a pm. Thank You.
Dave Vaughan if you fancy a change??
Load more
Twitter
What a beautiful way to finish the season!🎄We'd like to thank all of our staff & jumpers & wish everyone a very Happy Christmas! 😘
Don't forget... we're open on the 29th 30th & 31st December!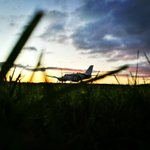 Time to set a Guinness World Record once again 🤘 @GWR **25th July 2018**
Call us for more info and to book 01404 890222 😍 Get involved!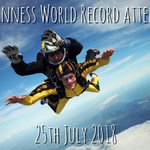 Welcome to our latest charity @Shaw_Mind - We look forward to raising lots of awareness & money for your charity! https://t.co/ggCDDOdk5Q

More #skydive pics from #Dunkerswell and our jump for @TeenageCancer @AldiUK staff from Topsham with @SkydiveBuzzLtd
Congratulations to our latest charity additions! @CEDAexeter & @FerneAnimalSanc We look forwards to working with you both 😎
Load More...
#Lindyhop on the Aerodrome - #Dunkeswell #Honiton to be more precise! #Swingdancing on a 1940's Airfield dancing... https://t.co/tqPHzBD97H
Load More...